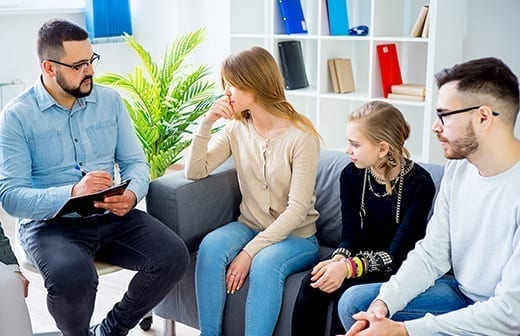 Psychiatric Rehabilitation Program (PRP) for Children & Adolescents
Regeneration is licensed by the Baltimore Health Administration (BHA) as a Psychiatric Rehabilitation Program (PRP).  The purpose of this program is to support consumers with mental health challenges in becoming healthy and productive individuals in their community. PRP are adjunct services in collaboration with the child or adolescent's mental health therapy services. The mental health provider assesses the individual's need for additional services and makes a referral for the consumer to receive PRP services.
We provide comprehensive, individualized, and need-based rehabilitation services to promote independence and improve the quality of life for children and adolescents with severe and persistent mental illness. We provide education and support that is guided by a range of assessments and individualized rehabilitation plans. In addition, our program offers specialized intervention services tailored to the needs of the consumers. Consumers and their guardians are encouraged to take a leadership role in the development of goals, program activities, and services.
Regeneration provides On-Site and Off-Site Services to consumers. We recognize the necessity of implementing treatment in multiple settings to increase the probability of long term success. Specific rehabilitation goals are established, which target identified needs based on information from the referring mental health professional, a comprehensive assessment, and meetings with the child and his/her family.
PRP staff routinely evaluate each child's progress and provide updates to the referring Mental Health professional, the family or guardian, and other mental health professionals working with the child.
Psychiatric Rehabilitation Assessment upon admission to the program, trained rehabilitation staff meet face to face with the child and his/her family, guardian, or care-taker to complete a functional skills assessment, designed to identify each child's strengths, skills, and psychiatric rehabilitation needs.
Individual & Group Rehabilitation Activities are designed to reduce functional behavioral impairments
and develop and/or restore age-appropriate skills in a variety of areas, including:
Self Care Skills

Semi-Independent Skills
Social/Interactive
Anger Management
Education
Symptom Management
Accessing Community Resources
Personal Safety
Maintaining Age-Appropriate Boundaries
Time Management

Group Therapy Sessions Licensed Therapists conduct Group Psychotherapy sessions on a wide variety of topics. PRP participants may have the opportunity to attend Group Therapy sessions when appropriate and available.
Eligibility
To Be Eligible for PRP services, a child must be:

5 – 17 years old
Actively participating in mental health treatment
Referred by a Licensed Mental Health Professional
Receiving treatment for a Behavioral Diagnosis
Willing to participate in PRP services
A Medical Assistance recipient or meet the Maryland Uninsured Span requirements.